Bit of a quiet week this week on first impression guys, but still lots to tell you about nevertheless! Starting off with music, we'll begin with a bit of a controversial opinion - Genocide is bad. I know, I know - such eye opening opinions are bound to raise a few eyebrows and lose a few readers, but it's true. That's why System of a Down streamed
an entire gig
to promote awareness of the 100th anniversary of the Armenian Genocide. Their 'Wake Up the Souls' tour ended on that night, and below is a live track from that night. More information on awareness can be
found here
because I'd be a bit of a twat if I used their music without a bit of promotion for their cause.
Right that's our music done - onto the nerdy shit. Remember a
Get Hyped
that went up about a fortnight ago saying that I wasn't massively excited about the new series on Netflix - Daredevil...Well my opinion changed quicker than a
spike through the eye.
The show is absolutely fantastic, and was recently confirmed to a
2nd Season on Netflix.
So unless you're as blind as Matt Murdoch you need to binge watch the first season as soon as possible.
Marvel have also took a different approach for their promotional material for the new Ant Man movie - Apparently straight from the Zoolander line of thinking...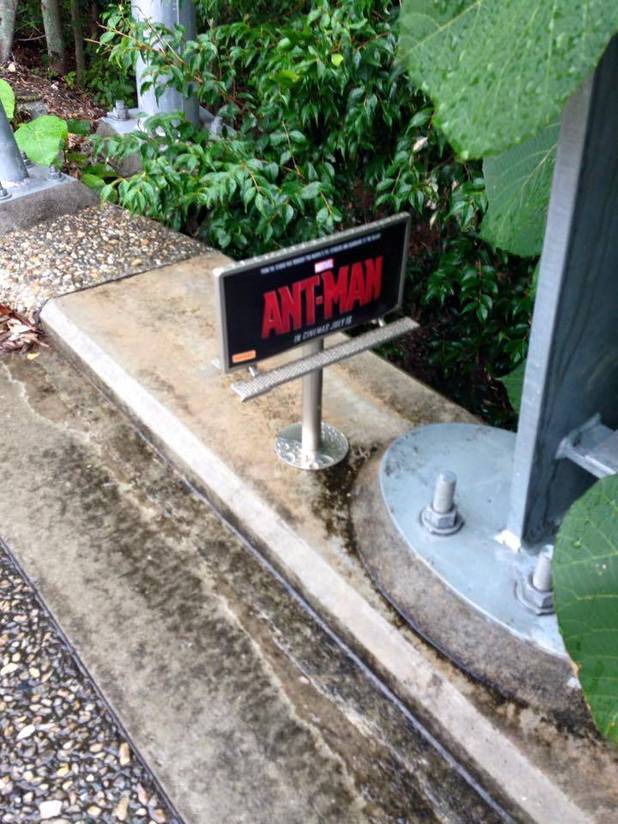 What is this?! A Billboard for Ants?! - Well yes, yes it is. Source
The Real Billlboards will need to be at least 3 times the size! Source
And finally - DC are on a great roll lately of dishing out teasers for their big two releases in the next few years - Suicide Squad & Batman vs Superman - by releasing an image of Jared Leto's Joker in the new Suicide Squad movie - and because I'm a lovely human being I'll give you that image here if you've not seen it already!
I'll not lie here, I cannot stand Jared Leto, I dislike his ego, his music, his acting and pretty much everything about him. But goddamn if he's not looking promising as The Joker - this looks a lot less "Comic-y" like his predecessors, a lot less "Some men just want to watch the world burn" like Ledger's, and more of "legitimate psychopath" Joker - and I'm all for it.
That's it for this weeks ramble - keep your eyes peeled on Wednesday evening for a new post, and drop us a comment if there's anything we missed. Enjoy what's left of your weekend!